LED Snowboard Kit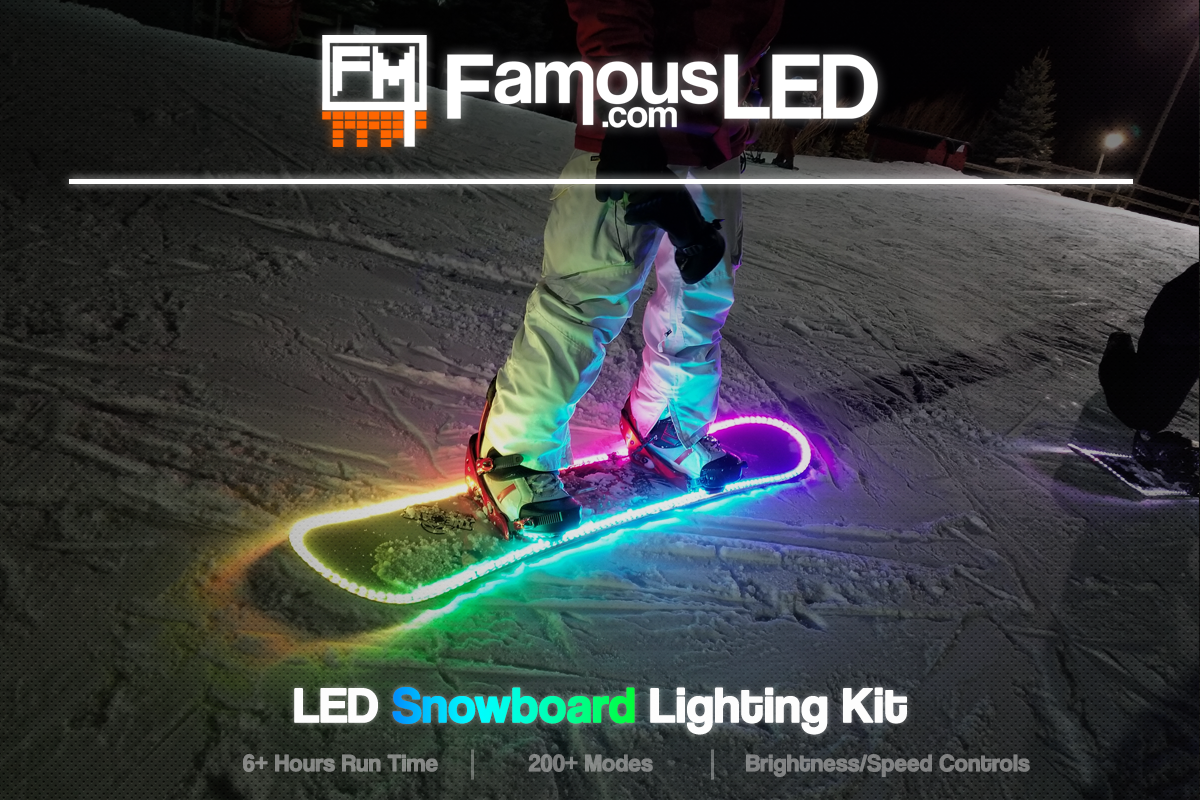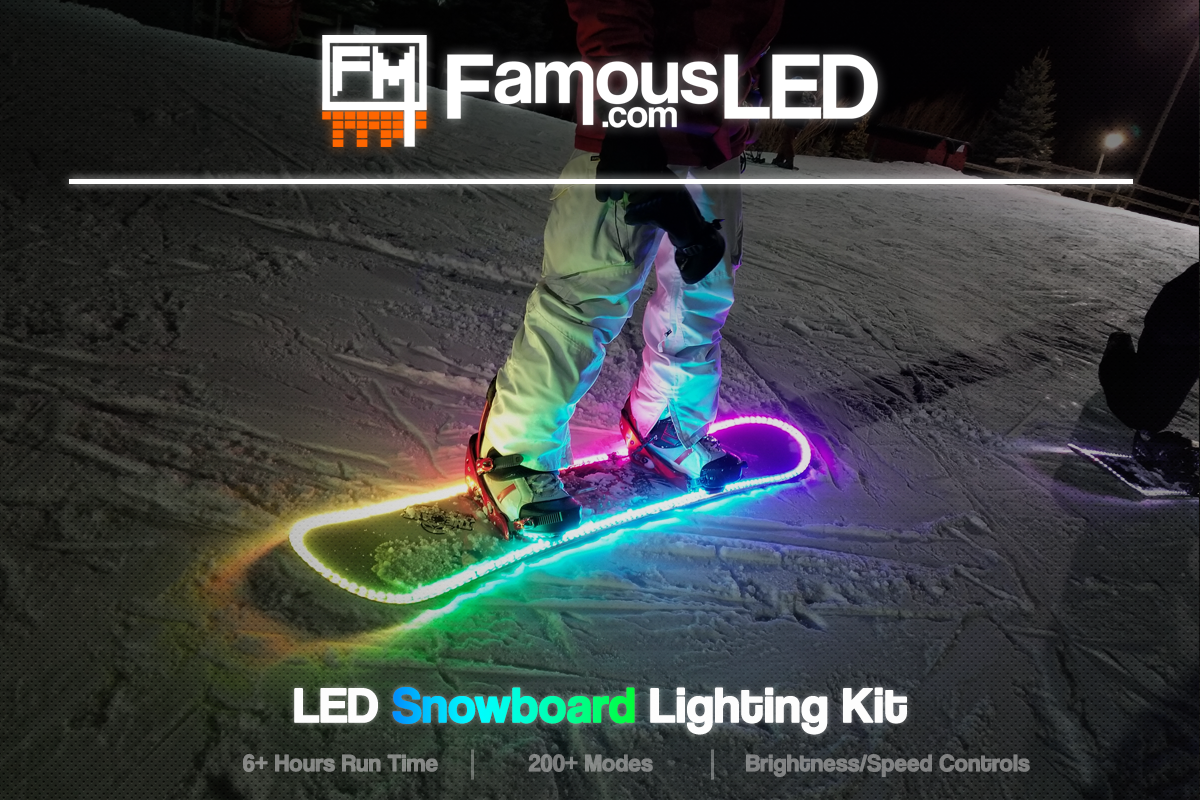 LED Snowboard Kit
200+ Lighting Patterns | 6+ Hours Run-time | Brightness & Speed Controls
Waterproof Color LED Strip Snowboard Lighting Kit!
RGB LED Strip System Comes with:
• 12v Lithium-Ion Battery
• 16.4 Feet of High Quality Addressable RGB LED Strips
• RF remote controller
• Completely Waterproof
• Extra Strength Foam Adhesive 3M Tape to ensure your LEDs stay on for more than one season, unlike our competitors.
What sets our Snowboard LED Kit apart from the competition is the unmatched quality of the LED Strips and Components used. Thanks to the Automotive grade 3M adhesive used our strips are made to stay, if you have ever worked with LED strips before you know how much of a struggle keeping them stuck on can be. Our LED Strips are also fully encased in a durable and flexible epoxy, allowing you to bend and mold the strip into place without having to worry about breaking the PCB underneath. This same epoxy rates these LED strips IP68, fully waterproof and even submersible. Combine that with our waterproof screw on barrel connectors and your LEDs are more than ready for the snow.
Top it all off with a compact and insulated pouch for the battery and controller, keeping them safe and warm from the elements. The perfect size for boarding pants and jackets. The 9ft extension allows you plenty of room while figuring out a path from your pocket to the board. We recommend running the wire inside of your pant leg, the same leg that does not leave your bindings at the bottom of the hill. This insures that there is no pull on the wire connecting to your snowboard. We have provided full instructions Here:
https://www.instructables.com/id/LED-Snowboard-Kit
See the snowboard in action!:
https://youtu.be/ho7Fv0QL_U0
Kit includes:
- 5M (16.4 Feet) Addressable RGB LED Strip With Automotive grade 3M Adhesive, IP68 Fully Waterproof
- 12 Volt 3000mA portable battery and charger
- RF Magic LED controller with remote
- Water-resistant & Insulated Pouch for battery / controller
- 9 Ft Wire extension and Splitter for connecting to battery & RF Remote
- Zip Ties and Zip ties mount
Features:
- 200+ chasing color patterns
- Single Color modes like Red, Green, Blue and White
- Speed and brightness control
- 6+ hours of battery life (At recommended 50% brightness)
- Crush/waterproof LEDs
- 3M Automotive grade adhesive
Please Advise:
Install at your own risk, we do not offer refunds if LED strip is broken during installation. We do offer installation and recommend that you contact us for an install. If you DO break your LED strip please contact us and we can offer discount for purchase of extra LED Strip.
*Some installation required - see Full Instructable Here!
https://www.instructables.com/id/LED-Snowboard-Kit
*Contact us to request installation
*Ask us about discounts on bulk orders!