16.5FT WS2811 Addressable LED Strip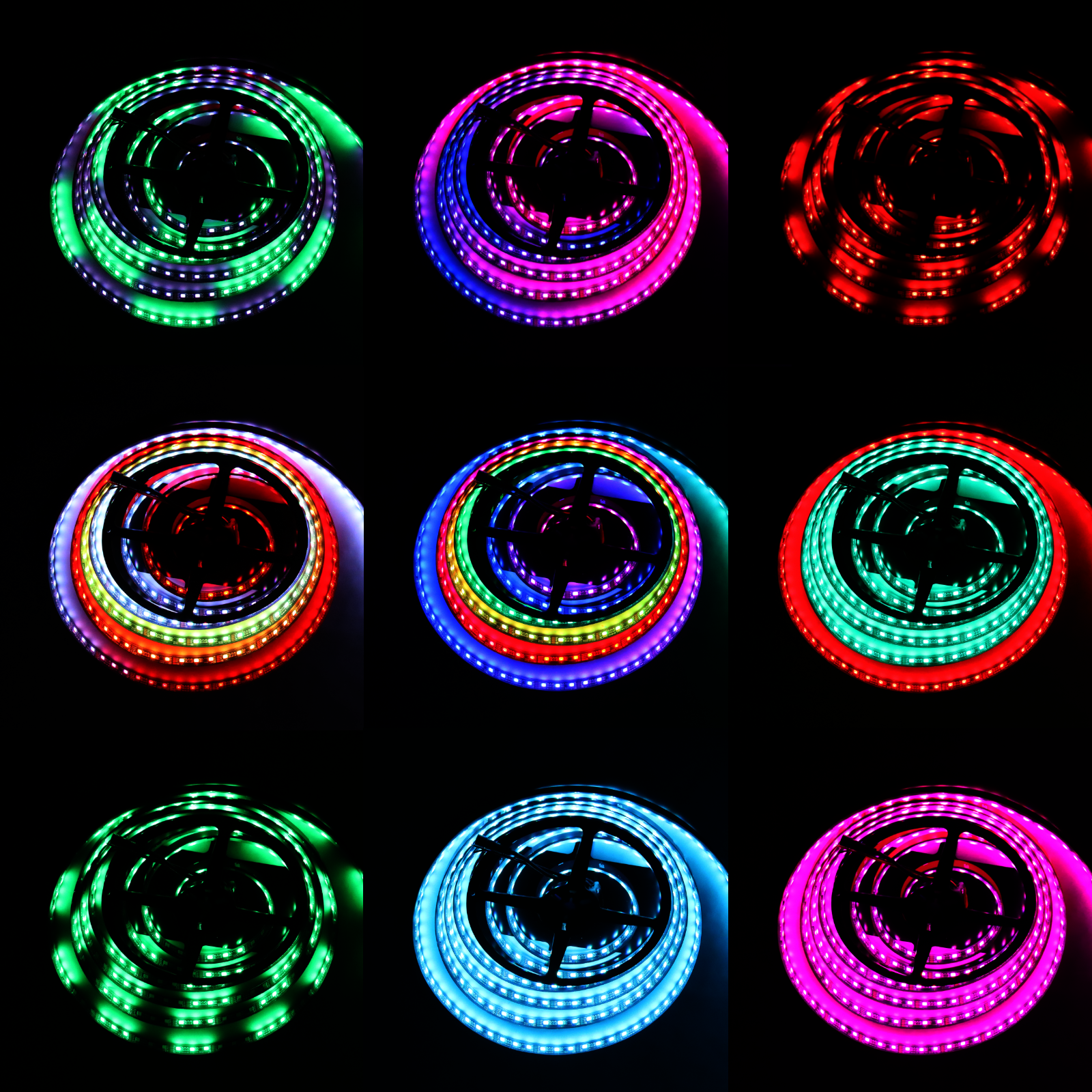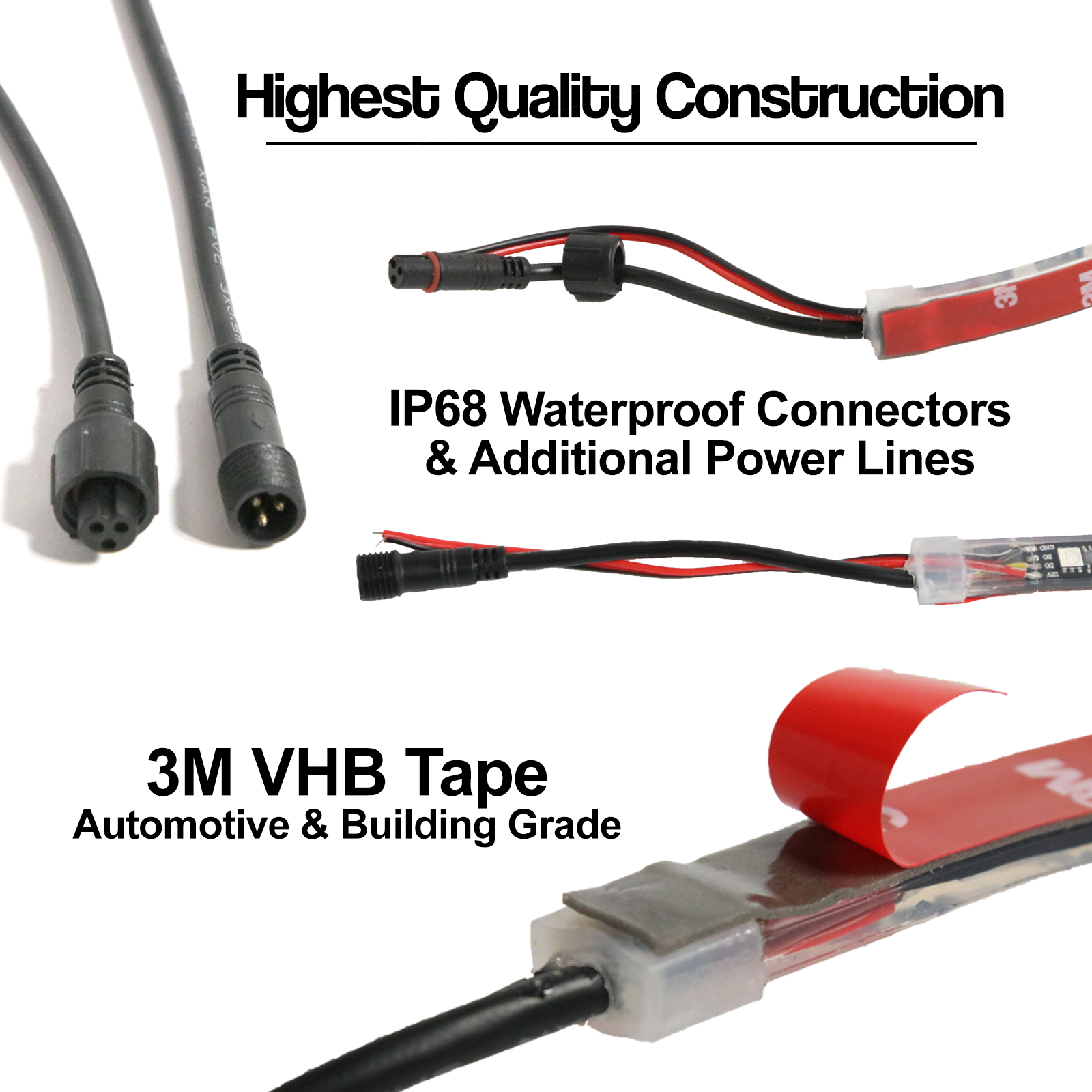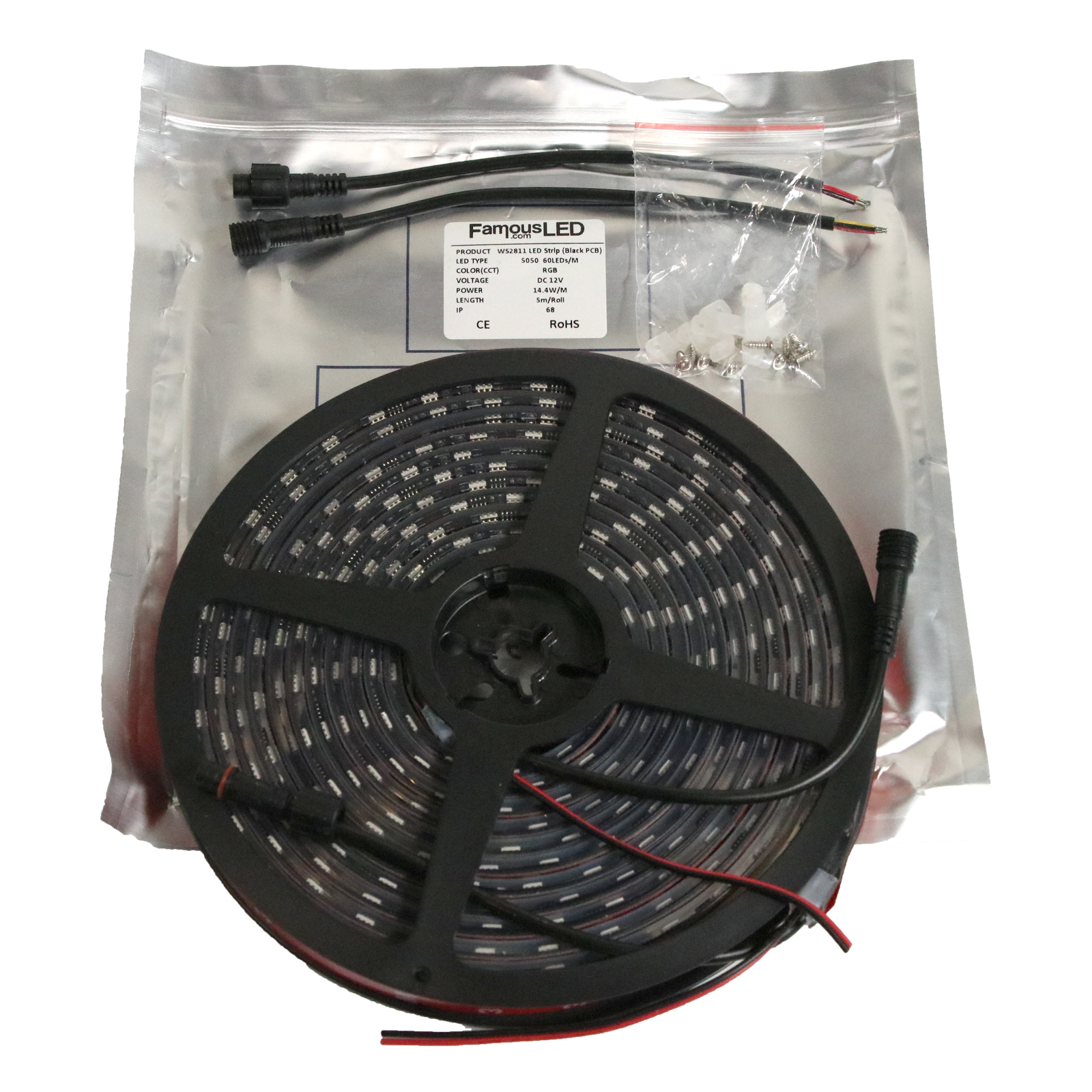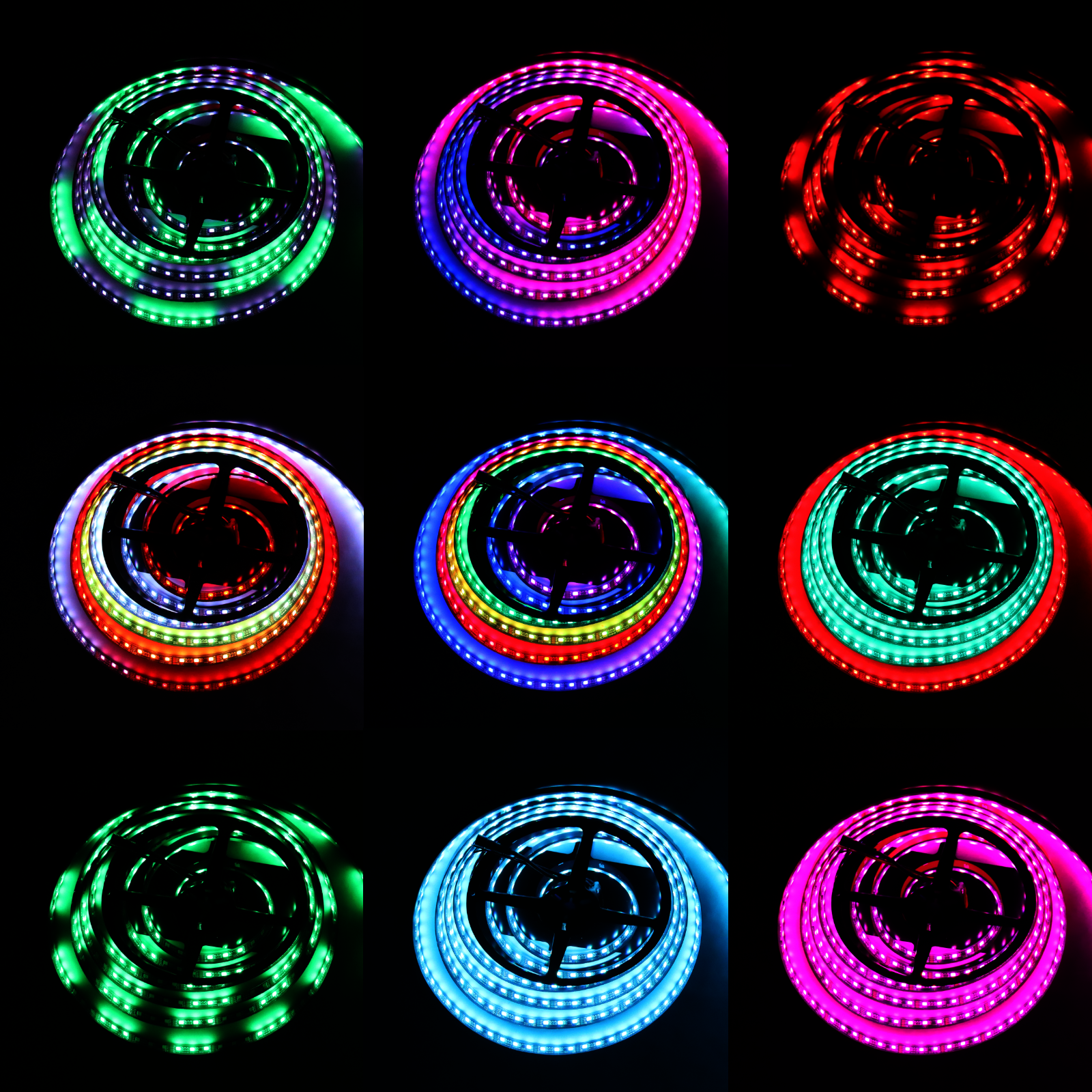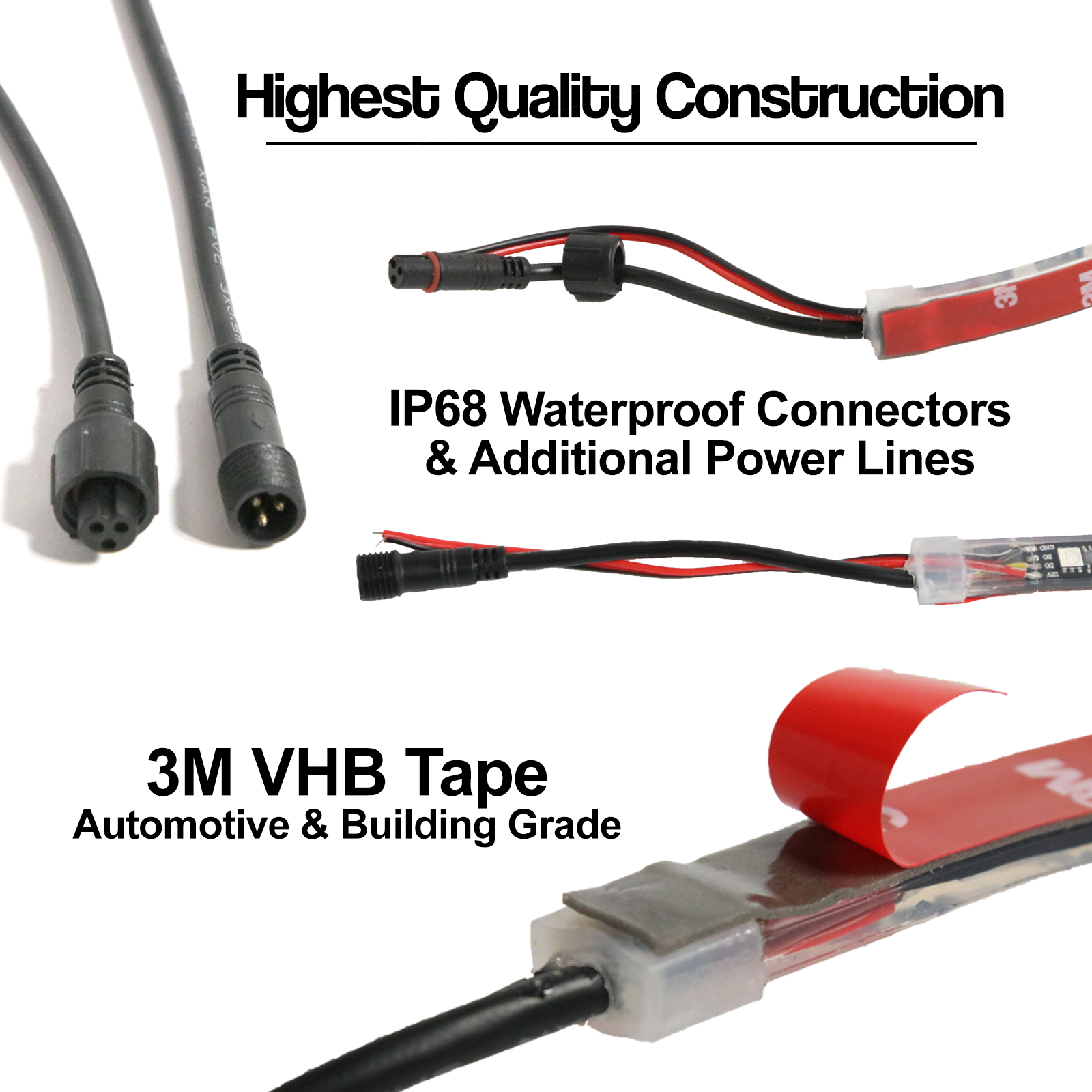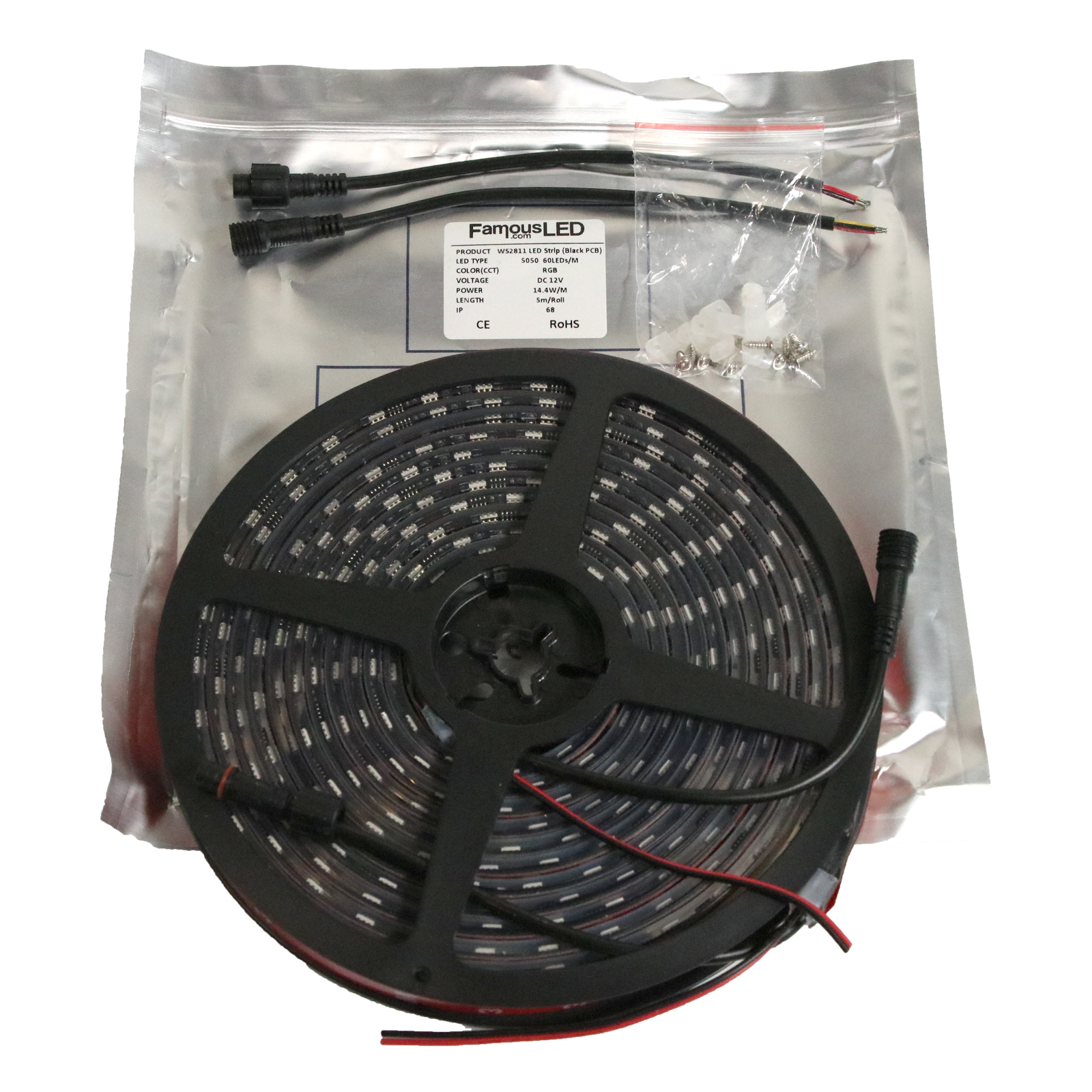 16.5FT WS2811 Addressable LED Strip
IP68 Fully Waterproof & Submersible | 3M VHB Tape Backing
FamousLED 12V WS2811 Addressable LED Strip Light || 5050 RGB SMD 300 Pixels || 3M VHB Adhesive Indoor & Outdoor || IP68 Waterproof & Submersible
256 brightness display and 24-bit color display. Each pixel can have its own color and brightness. You can control them individually and set them to any color or animation you want.
The LED strip comes with two Waterproof 3PIN connectors on both ends. You can connect two strips without soldering for long runs
Works great with Arduino, ready-to-go library, FastLED library and Raspberry Pi, etc. It's very easy to program.
Led Type: High Quality 5050 SMD RGB LEDs
IC Type: WS2811
LED Qty: 60pcs per meter (300 total)
Wave length (NM): R,620~625nm ; G,515~525nm; B,465~475nm
The gray level: 256
Color: full color (24-bit )
View angle:120°
Voltage: DC 12V
Power: 14.4W / Meter
Waterproof: Waterproof IP68
Dimension: 5000*12*4mm
Package: 16.4ft/roll
Life span: ≥50000hrs
Adhesive: 3M VHB Indoor & Outdoor Tape Backing
Port scanning frequency reaches to 2KHz/s
Data transmitting speed is up to 800Kbps
Red wire: 12v+ / Black Wire: GDN / Yellow wire: Data
Features:
1. Low-power consumption, 80% energy savings
2. 3M VHB Adhesive insures LED Strips last both indoors & out
3. Waterproof 3-pin barrel connectors
4. Extra power and ground wires for easy power distribution
5. Long lifespan, at least 50,000 hours
6. 12V over 5V DC Power for longer runs of LEDs before power distribution required
7. Quick and easy installation
8. Compatible with WS2811, WS2812 & WS2812B Controllers
Applications:
Ideal for party, wedding, festival, holiday, Xmas, Halloween, light sculpture, decorative figure, active signs, displays, shop windows, and storefronts, bar, nightclub, street, sidewalk, deck, park, porch, staircase, railing, ceiling, or driveway
Power Supplies and LED Strip Kits available soon!
Contact us via message to place order for any Custom LED System
**Controller & Power Supply Sold Separately