TV LED Back-Lighting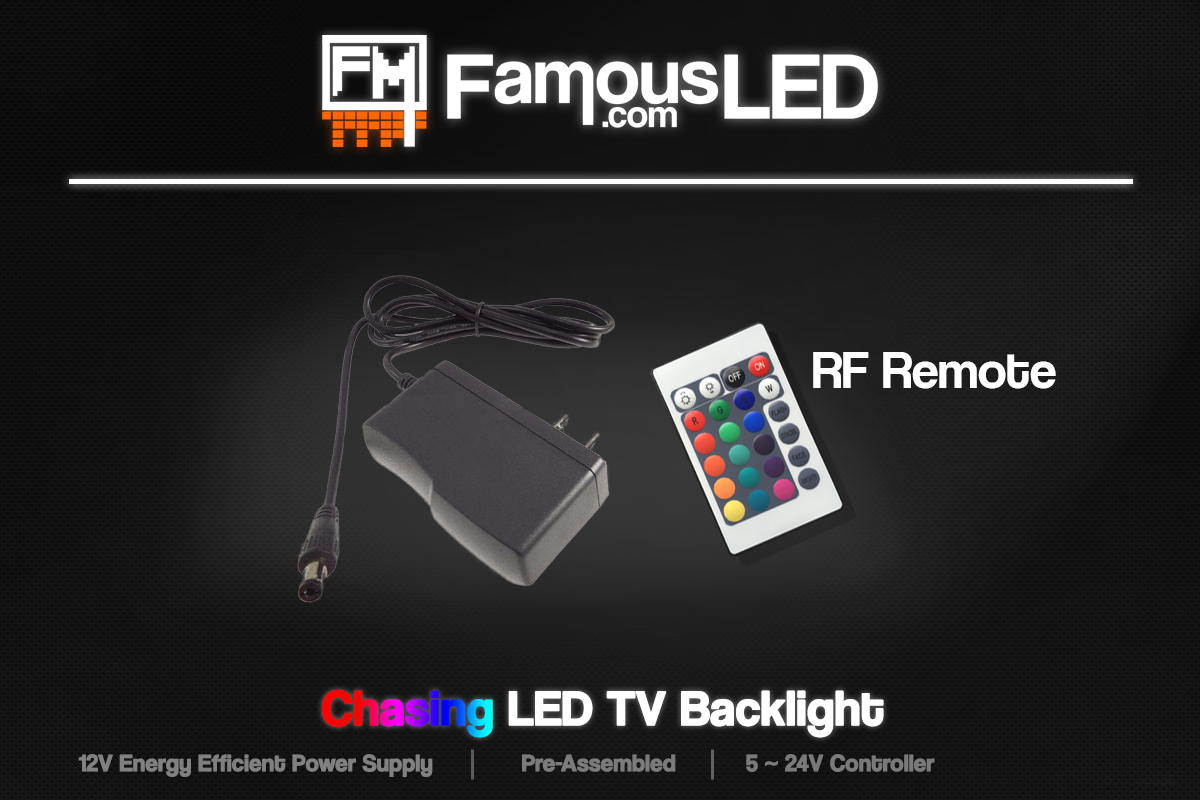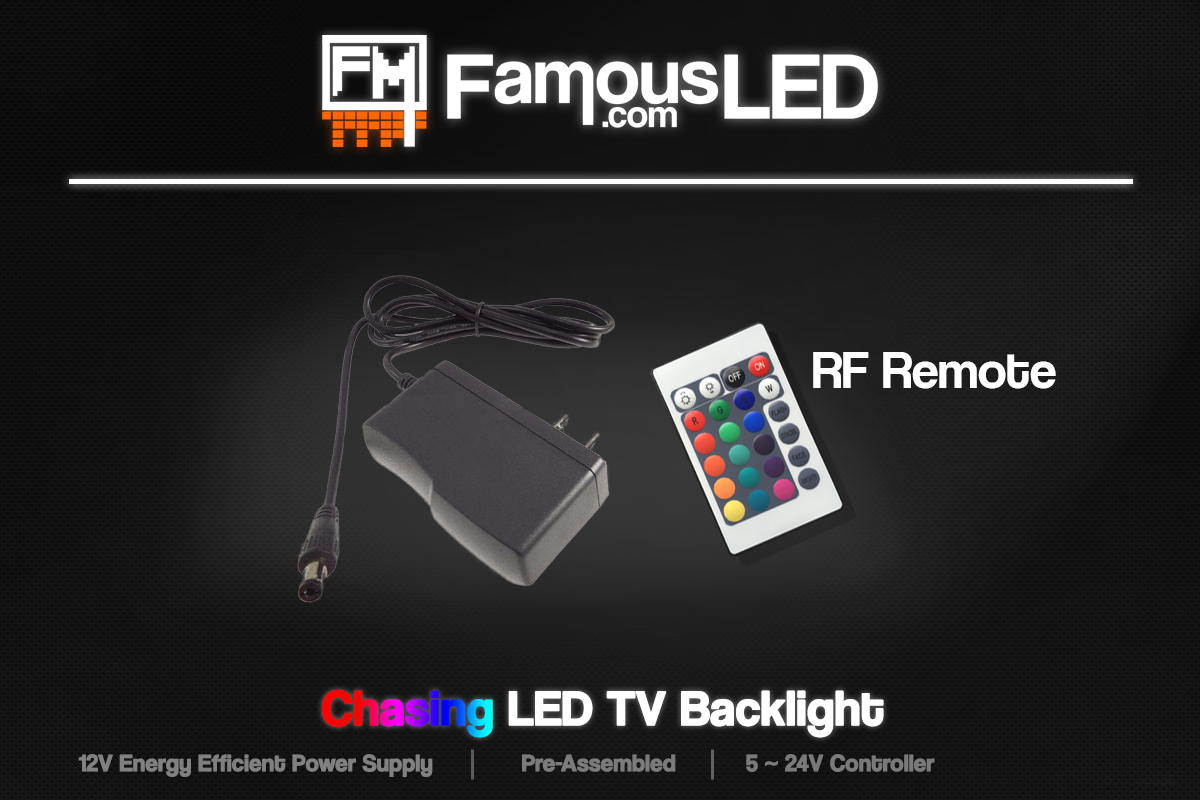 TV LED Back-Lighting
Easy Installation | 200+ Lighting Patterns | Reduces Eye Strain
LED Light TV RGB Lights 12V Color || 200+ Lighting Modes Including White || More than 50,000 hours || Less than 5% energy of standard light bulb || Reduces eye strain on TV
What are chasing RGB LED Lights? A color chase is when different sections of the fixture change at different times, creating the illusion that they're chasing eachother!
Easy install! Heres how:
1. Clean the dust, ensure the back of your TV is free from dust before installation to avoid falling off.
2. Peal off 3M sticker backing, adhear to back of TV In uniform pattern for best results.
3. Cut off the extra LEDs if you have any.
4. Connect controller to the start of the LED strand, and plug power supply into the controller.
Note!
- Make sure the arrows are pointing away from the controller.
Application:
- Up to 70" Inch TV or monitor
- Shelf Lighting
- kitchen led undercabinet light
- Cupboard, Attics, Hallway Decoration
Packing included:
1. 10.5 Feet of LEDs
2. WiFi or RF controller
3. 3M Sticker backing
4. 12V Power Supply
5. Pre-Assembled Wiring