Professional LED Lighting, Controlled by You.
LED Lighting Design, Manufacturing, and Installation. We Aim to Provide our Customers with Unique and Custom Lighting Solutions.
Bar & Restaurant Lighting
Multi-Color no longer means crazy disco lighting. with our Wi-Fi LED network we can create ambient, slow moving and fading colors across your entire establishment. From under bar lighting to TV back lighting, control it all with the click of a button.
LED Pontoon / Marine Lighting
Stand out on the lake this summer with our new line of LED Pontoon & Marine Lighting! Light up the water or your deck with over 200 color-chasing patterns. From pure white lighting to 16 million color combinations, all controlled via Bluetooth on your iPhone or Android Device.
Commercial Windows
Looking to attract more customers to your business? How about 16 million moving colors around your windows.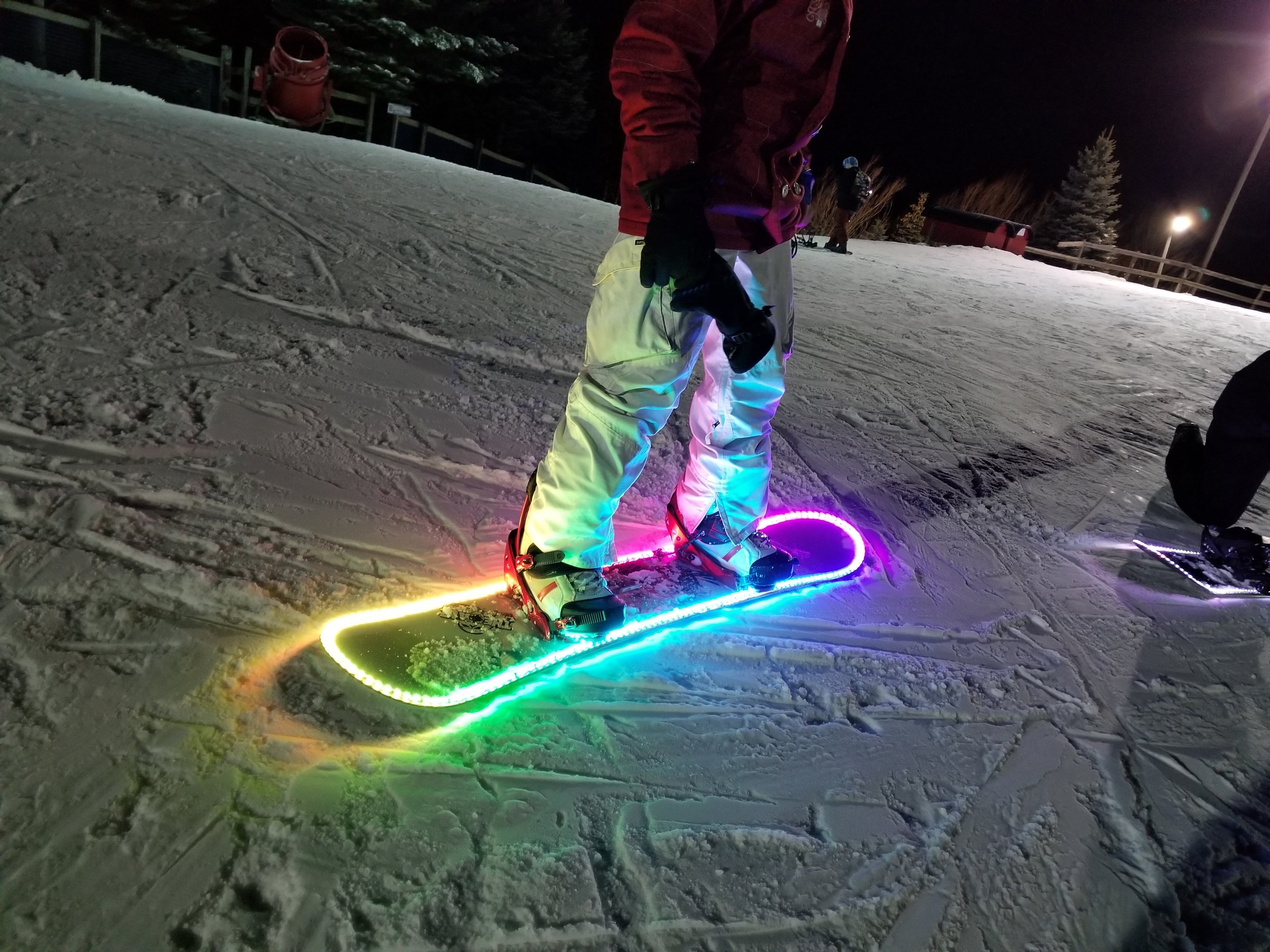 LED Snowboard Kit
What sets our Snowboard LED Kit apart from the competition is the unmatched quality of the LED Strips and Components used. Thanks to the Automotive grade 3M adhesive used our strips are made to stay.
Wi-Fi Landscape Lighting
White, RGB, Color-Chasing, Brightness, Pattern & Zone control. Bringing the same lighting controls as large venues to your home or business.
OUR TECH
Using Our Proprietary WiFi Technology, FM LEDs Come Equipped With the Latest & Greatest Functionality in the Lighting Industry.
iPhone (iOS), Android, & Windows Compatible

Zone, Brightness, & Color Control

16 Million Colors Including White

"Flow" or "Chase" Capability
Simply Connect to a Power Source and Watch your LEDs Spring to Life.

Eliminating the need for Complicated Daisy-Chaining of LED Modules

FM's WiFi Technology Allows you to Control an UNLIMITED Amount of LEDs from your Mobile Device or PC.
* LEDs MUST be Within WiFi Range of the Main Control Box.